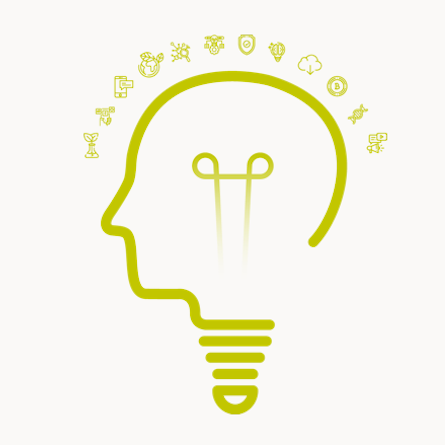 Indian Entities and US Taxation: GILTI – Redefining "High-Tax Exclusion"
What is the global intangible low-taxed income or GILTI regime?  What is the impact of the final regulations published by the US Treasury in July 2020 (2020 Regulations)?  What are the planning considerations for global owners whether US or non-US?
This blog starts with a brief background on the subpart F and GILTI regimes to enable our readers to follow the discussion around the 2020 Regulations along with the impact and tax considerations for global business owners.
Background
The Internal Revenue Code (IRC) sets out a complex formulary approach to tax specific income of certain non-US entities owned by US shareholder(s) under the Global intangible low-taxed income or GILTI regime.  The Tax Cuts and Jobs Act, 2017 (2017 US Tax Reforms) had a few but significant elements to contradict the territorial tax approach and one of them was promulgated as the GILTI regime. 
The 2017 US Tax Reforms retort to tax earnings of a controlled foreign corporation (CFC) under GILTI regime that was excluded under subpart F regime, wherein a US shareholder (corporate or otherwise) holds at least 10% either in value or vote.  The key defining terms like 'CFC' and 'US shareholder' have been explained in our blog "Indian entities and U.S. taxation: Controlled foreign corporations – defining key terms". 
Enacted in the year 1962, IRC §952 defines subpart F income in relation to a CFC as the sum of insurance income, foreign base company income, international boycott income, illegal bribes, kickbacks, or other illegal payments made by the CFC, or income derived from certain disfavored countries and does not include any effectively connected to the US trade or business.  An income is not categorized as foreign base company income and insurance income, if taxable in a foreign jurisdiction at an effective tax rate of more than 90% of the top US corporate tax rate (high-tax exclusion).  Therefore, a CFC's subpart F income would not include an income that was effectively taxed at more than 18.9% (i.e. 90% of 21%) in a foreign country.  However, GILTI includes such income, which often resulted in double taxation of a CFC's earnings.  
A corporate US shareholder can claim a 50% deduction of the GILTI and eligible for 80% of foreign tax credit that was either accrued or paid by a CFC.  Whereas an individual US shareholder is not eligible for it unless he or she makes an election under IRC §962 to be treated as a corporate US shareholder for US federal tax purposes with respect to taxation of a CFC's earnings.
2020 Regulations
A proposed regulation published in June 2019 was issued covering IRC §§951, 951A, 954, 956, 958, and 1502.  The 2020 Regulations have finalized aspects covered under IRC §951A and §954 related to GILTI 'high-tax exclusion', but other provisions are still pending.  
The 2020 Regulations cover below items with respect to GILTI 'high-tax exclusion':
Conform to implement a unitary approach towards 'high-tax exclusion' for subpart F and GILTI

:  The unitary approach towards 'high-tax exclusion' would provide relief to a US shareholder whose CFC's earnings have already been taxable at an effective tax rate higher than 18.9% and no more part of GILTI inclusion.   

Redefine 'tested unit'

: A 'tested unit' now includes a CFC, an interest in a pass-through entity held by a CFC (which is not treated as a flow-through entity under the law of a foreign country) and certain branches of a CFC.

Consolidated group

: The manner to compute 'tested income' for the consolidated CFC group is consistent with that of a single CFC.

Annual election

: US shareholders owning more than 50% of the shares (directly or indirectly) may elect for 'high-tax exclusion' on an annual basis.  They should, however, weigh the cost of compliance as the election continues to apply unless revoked.  The election could be made or revoked on an amended federal income return subject to specific requirements.

Applicability

:

The 'high-tax exclusion' applies on or after 23 July 2020.  But US shareholders may apply for a period after 31 Dec 2017 to 22 July 2020 in accordance with the 2020 Regulations.
Impact and Considerations
Taxpayer

Impact

Considerations

US individual shareholder

–

 

The burden of GILTI on an individual US shareholder is more than a corporate US shareholder.  In order to be at par with a corporate shareholder, an individual may make an election to be treated as a corporate shareholder.  This would allow GILTI deduction and foreign tax credit, within permissible limits. 

–

 

Structural reforms in the business concerning individual ownership in the US should be revisited where global owners propose to become US residents.

–   The cost of compliance should be weighed against the election for 'high-tax exclusion'.

–   The tax consideration at the time of accrued and actual distribution might result in double taxation.

US corporate owners

–

 

CFC's earnings excluded under the 'high-tax exclusion' election are not treated as 'previously taxed profits.'  Accordingly, foreign tax credit paid such prior earnings would not be eligible to be adjusted and further may not be eligible to claim dividend deduction (unless conditions of IRC §245A are satisfied).

–

 

The possible tax cost of CFC's earning excluded pursuant to the 'high-tax exclusion' election should be evaluated against the possible foreign tax credit to decide the situation that is more beneficial to the US shareholder.

Non-US corporate owners

–

 

No impact under the GILTI regime.  However, constructive rules of ownership may be looked into to determine whether a US subsidiary of a non-US holding company should make an election.

 

–

 

Other anti-base erosion provisions should be considered.

–   Please note: While GILTI and the OECD's global anti-base-erosion (GLOBE) are viewed as anti-base erosion provisions, the manner in which these provisions co-exist is yet to be determined as OECD is actively working on it.
Our whitepaper "Interaction of Indian and U.S. Tax Laws: High-net-worth individuals and global businesses are affected" addresses how Indian high net worth individuals are continuously migrating to the US with existing businesses in India or other countries.  The exposure of being treated as a 'US shareholder' in a 'CFC' results in additional US taxes under Subpart F and GILTI regimes.  A timely discussion with your tax advisor to evaluate different parameters to determine the global effective tax rate could assist you to decide the impact and address tax leakages.
For more information, please contact:
Janpriya Rooprai,
Head of US-India Tax Desk