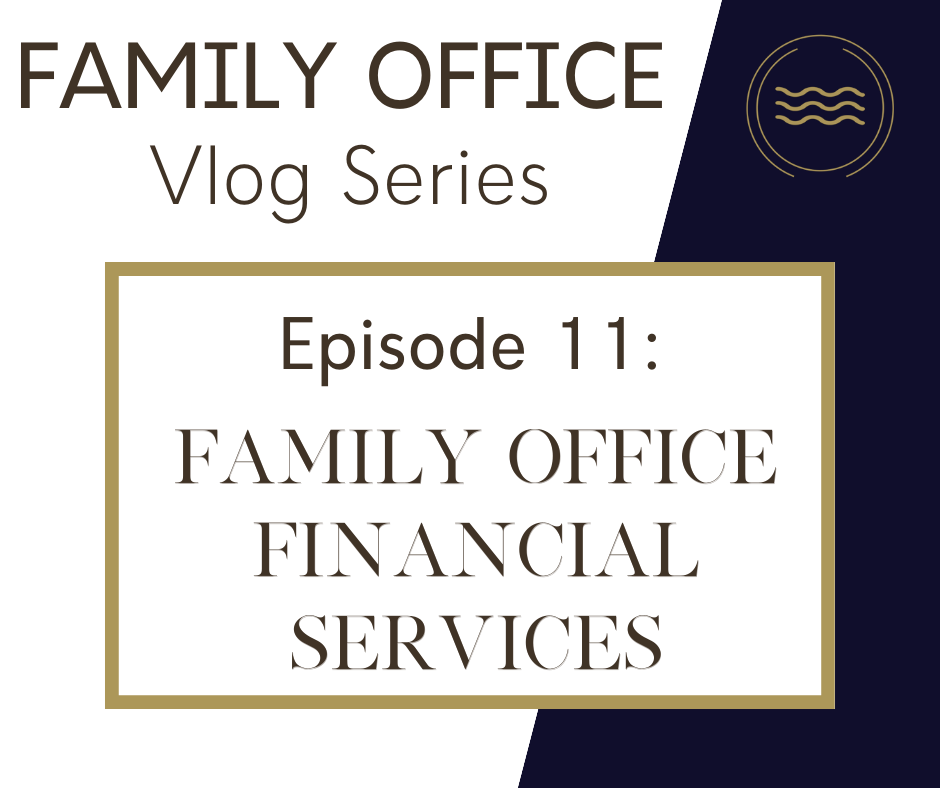 Family Office Vlog Series: Ep. 11 – Family Office Financial Services
Asena CEO Peter Harper comments on how family offices are established to assist global family offices with the allocation of capital in our 11th episode of the Family Office Vlog Series.
Transcript:
Peter Harper: Hey guys. Peter Harper, Managing Director and CEO of the Asena Family Office. For those of you who are not familiar with the business, we're a multi-family office that advises foreign family offices and private clients on U.S. direct investments and mergers & acquisitions.
Peter Harper: So today, in the next vlog in our family office series, we wanted to touch on Family Office Financial Services. What do we mean by that? So, in prior vlogs, we've walked through what it means to be a single-family office and then fractional family offices, and we've talked about the anchor point to which a family office really organizes itself and its family affairs, right?
Peter Harper: So, just touching on that again, a single-family office is an organization established when a family of significance has either a material liquidity event or they inherit a substantial amount of money, and they look to corporatize their investment and administrative operations, right? So, they would ordinarily establish a C-Suite; so, a CEO, CIO, head of legal, and CFO, and they would build out a team that are specialists in organizing an administrative, really complex, global admin. So, you know, multiple personal use assets like homes, boats, cars, and planes around the world, right?
Peter Harper: A multi-family office is the same concept but on a fractional basis. So, where a family says either we do not have the capital right to establish a single-family office or we don't want the headache of managing the complexity of the people associated with such a big team. We will pay someone like the Asena Family Office on an outsourced basis, on a fractional basis, to look after all these different things on our behalf. So, you know, manage our money, look at our internal estate succession and legal issues, advise us on deals, and then manage admin and compliance on the back end, right?
Peter Harper: So, in the last 20 years (15 – 20 years), and principally since the financial crisis in 2008, there has been a massive amount of capital that has transitioned out of traditional wealth management businesses into family offices and a recent report that was released by Goldman Sachs tipped that amount as of, you know, last year to be roughly 50%. So, roughly 50% of the world's capital today is held in private structures as opposed to being managed by independent wealth managers, right? So, there has been a massive increase in the space of what is, you know, family office financial services, right, and they are all the folks, you know, like the Asena Family Office that are established to facilitate and help global family offices allocate capital. Hope this is helpful. Cheers.
If you would like more information about Family Office Financial Services,
reach out via the Contact Us section to the right.