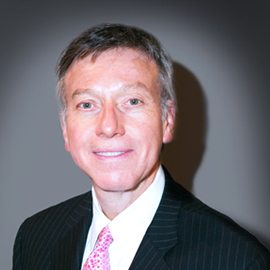 Michael J. Liccar
Senior Consultant
CPA
Michael has over 35 years' experience in public accounting and the alternative investments/securities/futures industry. A graduate of Northern Illinois University in 1979, he is a licensed CPA, a FINRA Series-24 (General Securities Principal) and Series-27 (Financial and Operations Principal) and Series-7 (General Securities Representative) and completed various graduate courses in Taxation at DePaul University.
Through 1982 he was a Senior Accountant with KPMG, a "Big-4" CPA firm, in their Chicago and Denver offices and through 1985, was a Manager in the commodities/securities division of Checkers, Simon & Rosner C.P.A.'s (now McGladrey LLLP-Chicago).
He served as Chief Financial Officer of Richard J. Dennis & Company, a registered CTA and CPO which had managed over $160 million in client assets and which was general partner for two public (SEC-registered) commodity pools until Mr. Dennis' initial retirement from commodity futures management in 1988. He was responsible for all financial, regulatory compliance and tax reporting for the Company and its commodity pools, as well as for all regulatory compliance and performance reporting for the "Turtle" trader program which was developed by Mr. Dennis and Mr. William Eckhardt.
Michael served as Chairman for the Futures, Securities and Derivatives Special Interest Group of the Illinois CPA Society and as a member of its Commodity Futures Technical Aid Task Force. He has often spoken as a panelist and speaker at numerous seminars. He has also served as a faculty member for special courses on commodity futures compliance/back office procedures offered by IIT Chicago – Kent College of Law.
He currently serves as an elected township official in Crete, Illinois, previously served as an elected municipal official of Riverdale, Illinois and is a Compatriot Member of the Sons of the American Revolution. Michael served on the original Accounting & Legal Committee and is a member of the Managed Funds Association, the Hedge Fund Association, the National Society of Compliance Professionals, the American Institute of Certified Public Accountants and the Illinois CPA Society.
Michael joined CST Tax Advisors as the Managing Member of the Chicago Partner Member Firm in 2016.